Whitley Strieber, MKUltra Flypaper |480|
by
Alex Tsakiris
| Jan 12 |
Others
Share
Tweet

Whitley Strieber experienced military grade torture long before he encountered the visitors.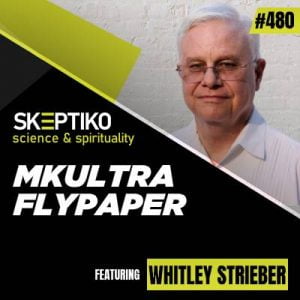 Alex Tsakiris:
[00:029:39]
…they intentionally try to create this DID (disassociative identity) situation because without even fully understanding it, they know it creates an entry point, and I wonder if our intelligence organizations had halfway figured that out and we're fooling around with how to create that entry point.
Whitley Strieber: You know let me tell you something about black magic. First, it's quite real and second it's like flypaper you touch it, you can never escape, can never escape, an organization touches it, that organization is part of it.
Alex Tsakiris: A Country?
Whitley Strieber: A country too,,, and the more you try to escape from it, the deeper you get, there's only one way to escape and that is to live a life of love, compassion and humility.
(more below)